Hello Folks!
My name is Anjali, Project Assistant at CAB9 and I will be giving you the inside scoop with all the latest updates from Cab9. This afternoon we have released a new version of Cab9 with a range of features and improvements.
We've worked towards adding one of the highly requested features from our partner's i.e, the Payment Link feature on Cab9 in this release while solving complex bugs. You may already be aware of some of the items below, here's a list of features, modifications, and bug fixes in our latest release.
💪 New Features
Card Payment Link
Passengers can now complete their journey payments by using our secure email payment link solution. Send your passengers a secure link where they can safely add their card details and make payments for bookings. This uses your current Stripe or Judo Pay integration to collect the money on the spot.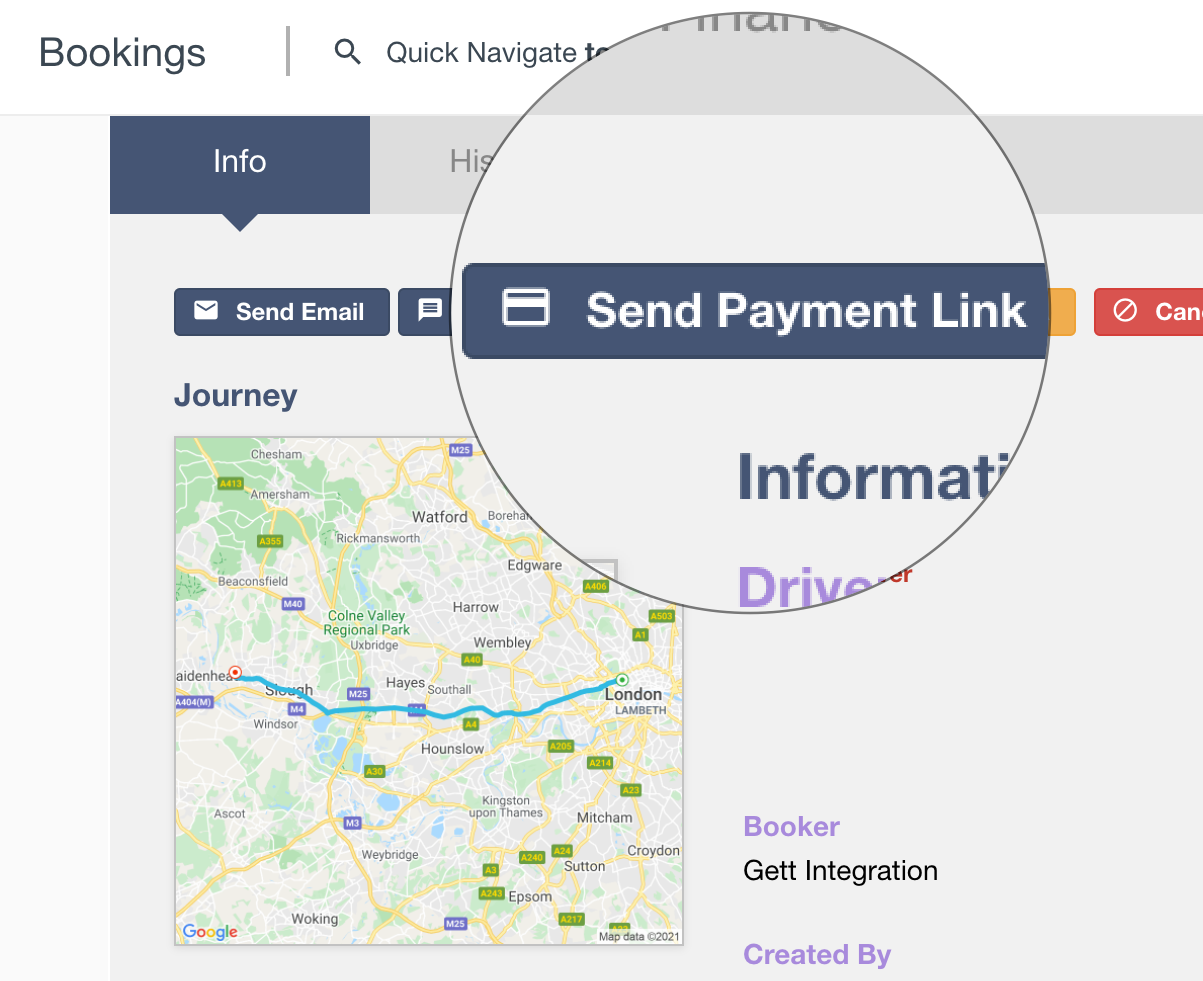 OnRoute SMS Notification
With this new feature, users will have an option to send customers an SMS message when the driver is on their way to the pickup location in addition to all current notifications.
Export Invoice on Client Portal
Now your customers can export and download their invoices via the customer portal in excel format, thereby making them even more self-reliant.
Credit Card Management on Client Portal
Users will now be able to add and manage their credit cards conveniently through the client portal along with viewing transactions.
🛠 Modifications
Carbon Emission on Bookings export
While exporting bookings on Cab9, the Carbon Offset value will now also be displayed.
Carbon offset on Invoice
On an Excel invoice, users will be able to see total vehicle carbon emission.
Partner name on Bookings Export
Partner Name for work share bookings will now display on a bookings export.
Net Profit Percentage
Net profit percentage can now be calculated on the validation screen along with the profit percentage.
Auction Settings Page Improvements
The auction settings page has been updated with a search bar.  It will be now easier to find an automation rule by using keywords or initials.
🙈 Bug Fixes
Workshare : Office Notes
A bug wherein office notes were being copied from workshare bookings to partners is now fixed.
Invoice Button on Client Portal
An issue where invoices were not being sent via email has now been fixed in the client portal.
Auto Dispatch to consider Workshare Bookings
Auto Dispatch will no longer try and send bookings to drivers that were already booked with a Workshare partner.
Looking for more information on the new features?
We have a dedicated email address for the support team to help you get familiar with the new features. Please contact the team by dropping an email to support@cab9.zendesk.com should you require any more information or assistance on our new features.

Happy Dispatching 😀