Queen Elizabeth reigned over the Commonwealth nations for 70 years with a remarkable sense of duty and perseverance. She became for many the one constant point in a rapidly changing world as society changed beyond recognition.
Her loss has been deeply felt throughout the country, and by countless people around the world. In the past few days, we witnessed from our office in Westminster the outpouring of love and respect within people queueing for hours outside of Westminster Palace to pay their respects to the Queen. A Queen so loved and admired by the people, she selflessly served until her final days.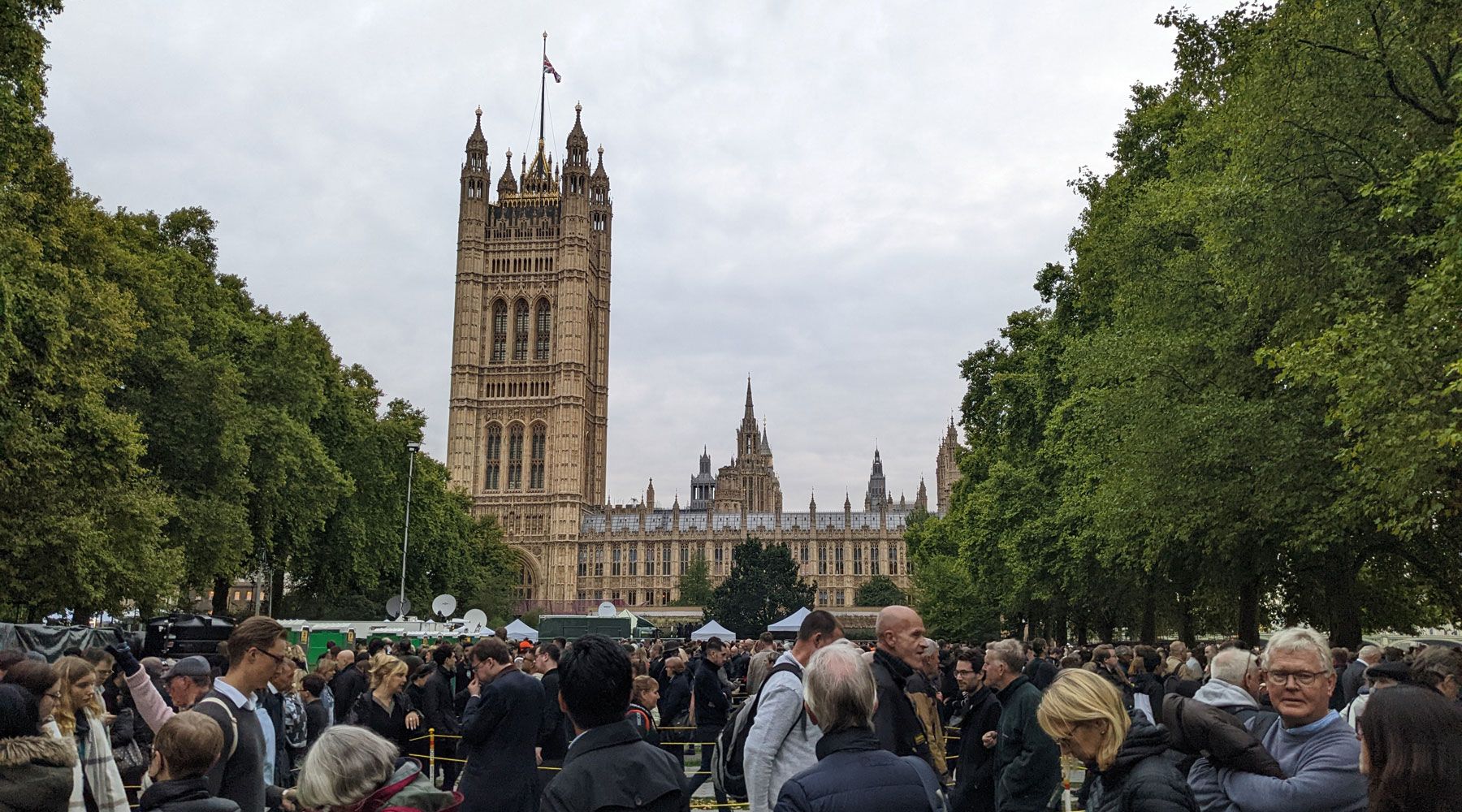 Our humble tribute to Her Royal Highness the Queen of England.
As at E9, we pay our final respects on the day of her funeral, I would like to share with you a few words of tribute to an outstanding figure that has accompanied me throughout my whole life.
To HRH Queen of England Elizabeth II.

Since setting my foot in the UK, you were the only Royalty I had known. There were many queens that were named during the past four decades around the world. But, you were THE QUEEN, with the crown and royalty shining through your body and soul with a spirit that was pure and humble, yet Powerful.

The United Kingdom was your Island, the Commonwealth was your Pride in a World which admired and loved your visits. As Daughter, Sister, Wife, Grandmother and Great Grandmother, head of state for 70 years you served all of the above with grace and honour. No one I know and no one I will know, has achieved a life of giving so much in abundance to fellow humans.

I wish we had crossed paths, but it seems you were always in my life, since I first saw your yearly televised Christmas message in 1976. Ever since, I followed you quietly whether it was Black and white/coloured TV, a Radio or Newspaper.

God & Holy Spirits displayed wonderful affection of farewell with a "Rainbow" over your home Windsor Castle at the precise moment of your death announcement, the heavens also opened with showers.

We will miss you dearly now and always, but you will never leave our hearts and thoughts. As you once said "Grief is the price we pay for love". I'm sure you would have wanted "the show to go on".

May You Rest in Peace with your loved ones gone before you.
Respectfully,
Sajad Akhtar